---
Press Release
Posted:
Dixon – Yesterday, Rep. Mike Thompson (CA-04) held a press conference at the Dixon Tractor Supply Company store to highlight the importance of safe storage for firearms and to ensure that gun owners are not discouraged from purchasing gun safes because of high tariffs.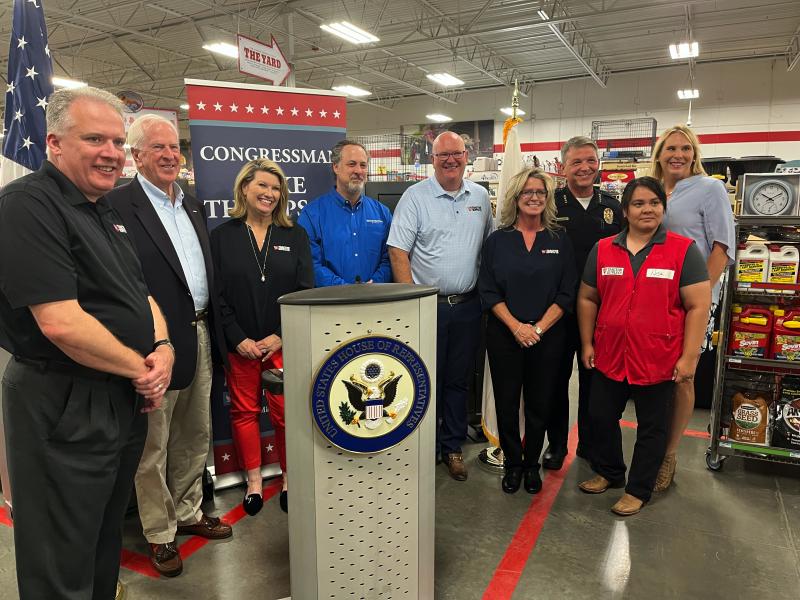 "There are tragic stories about children finding unsecured firearms and shooting themselves or others accidentally, and we know that the safe storage of firearms would help stop these instances and save lives," said Thompson. "I was glad to be in Dixon to highlight the importance of gun safes and how responsible gun owners can ensure that their firearms are properly secured. The affordability of these gun safes are essential to helping to save lives and keep firearms in secure locations."
According to Everytown, last year there were 355 unintentional shootings by children in the United States, resulting in 158 fatalities and 212 injuries.
When the Administration placed tariffs on metal lockers from China, they excluded gun safes from retaliatory tariffs because of the public health benefits of this product. When the Commerce Department implemented the tariffs, they placed tariffs on several common gun safes which should have been excluded from tariffs. These tariffs threatened to increase prices on common models of gun safes and discourage gun owners from responsibly storing their firearms.
Rep. Thompson led 50 members of the Gun Violence Prevention Task Force in calling on Commerce Secretary Gina Raimondo in addressing the problem of tariffs that are raising the prices of secure gun storage options.